As Little As 15 Minutes A Day Helps To Relieve Foot Pain
Patented Bunion Alignment Therapy Socks
Reduces foot pain & bunions

Helps relieve plantar fasciitis

Helps with hammer toe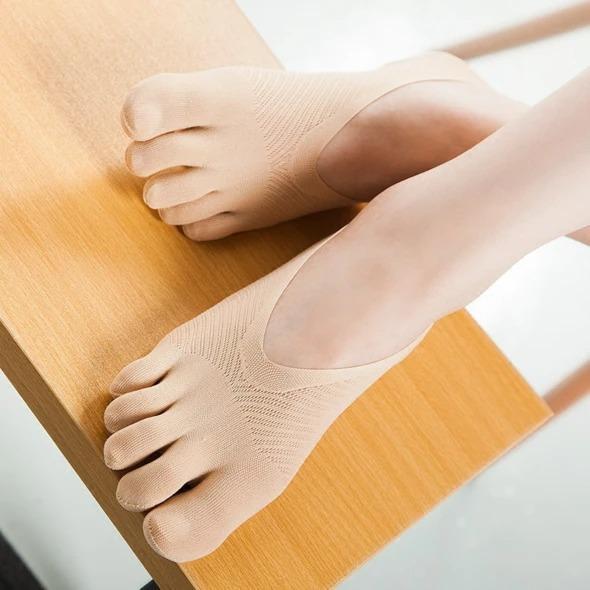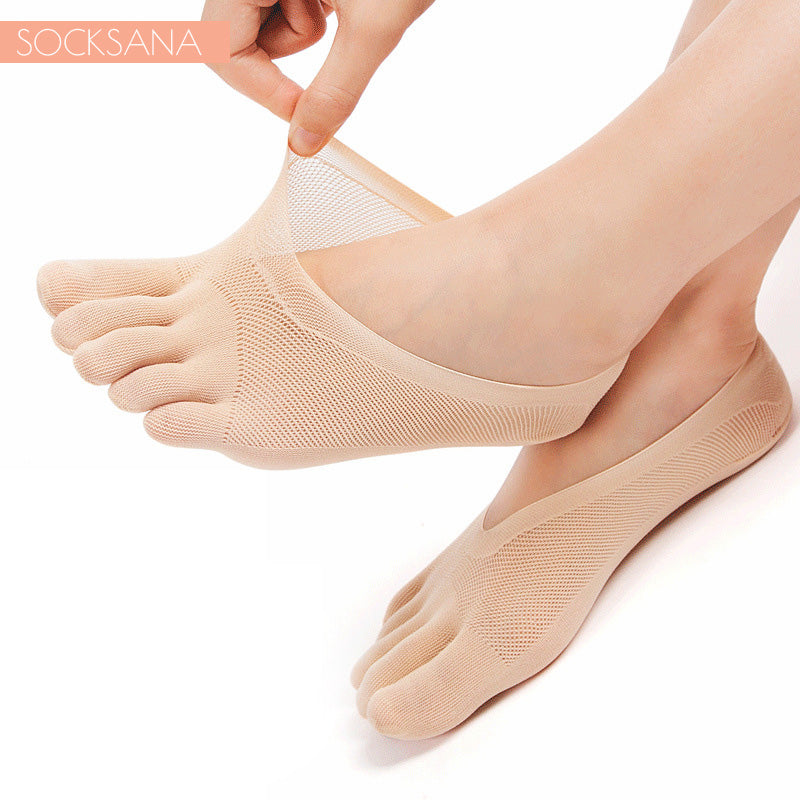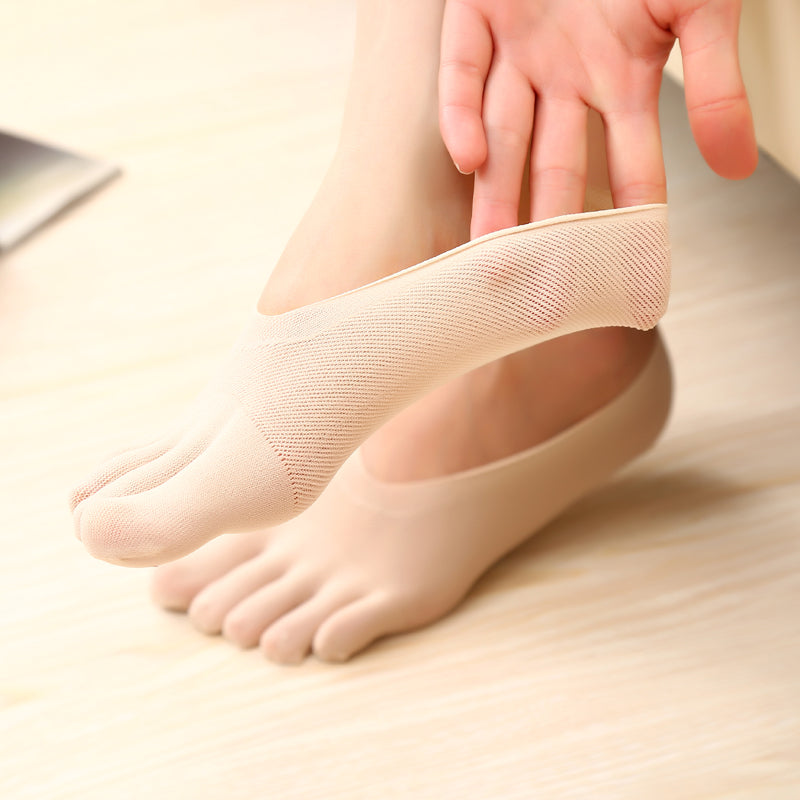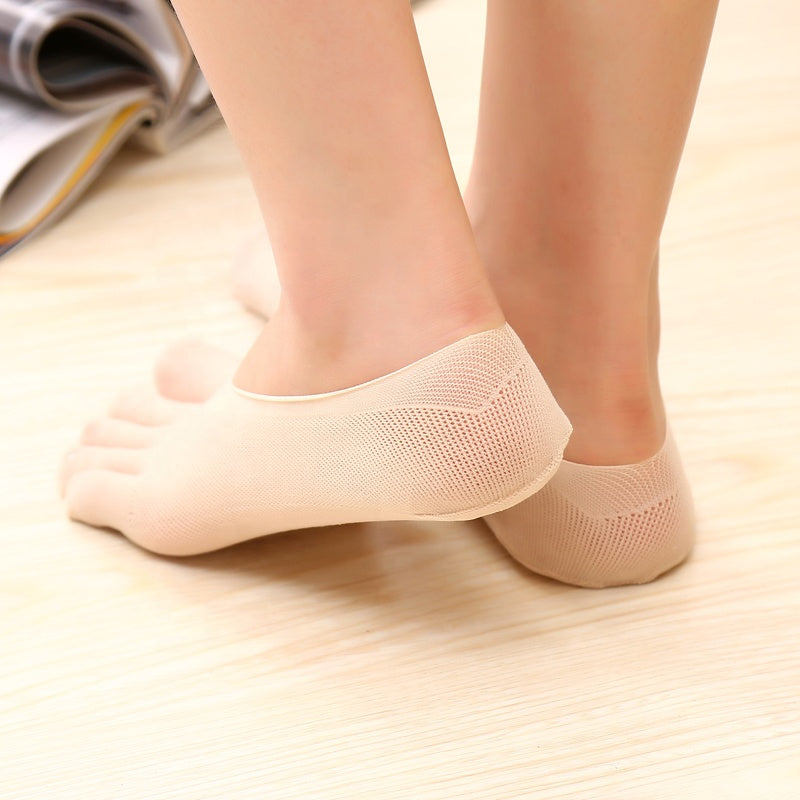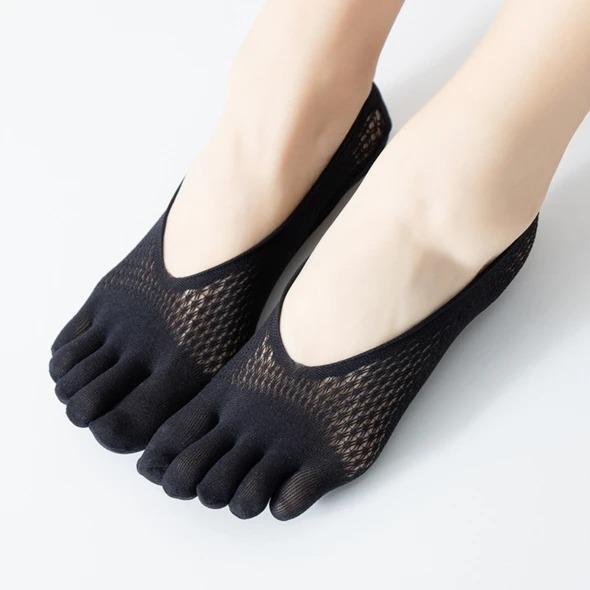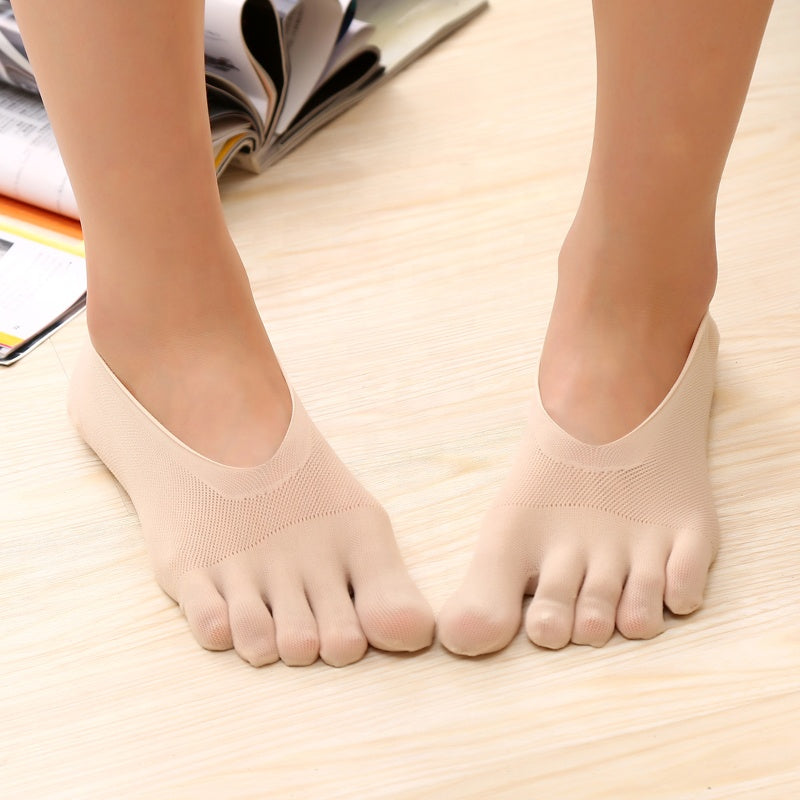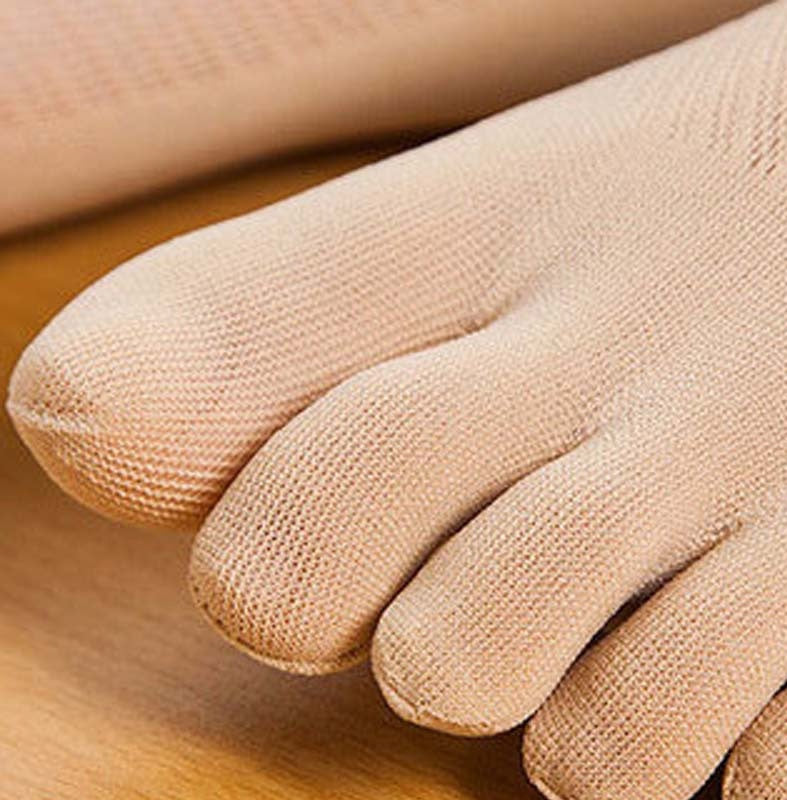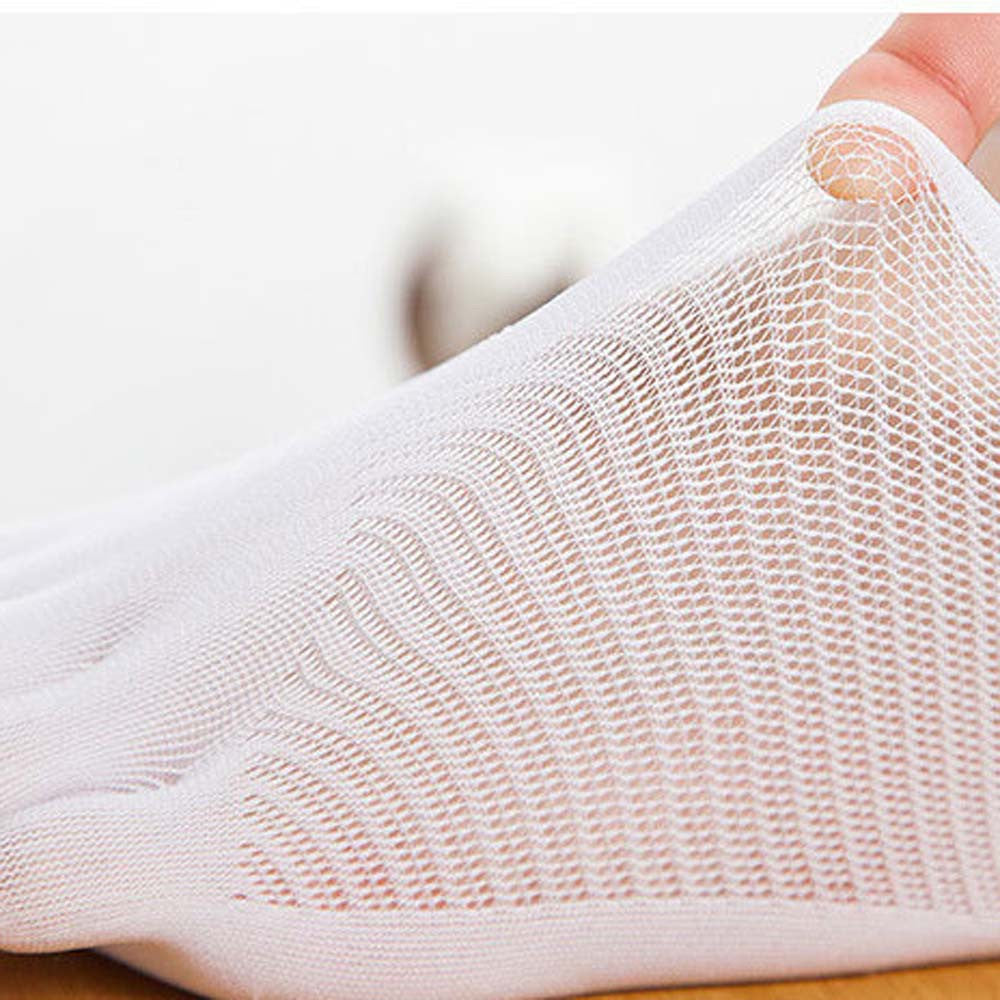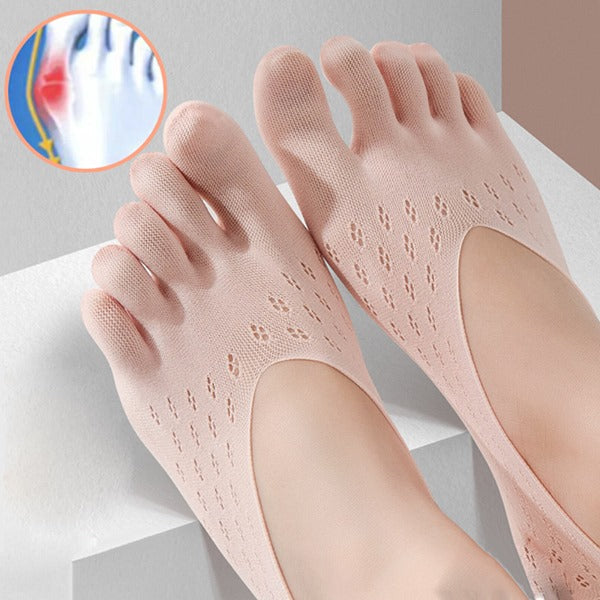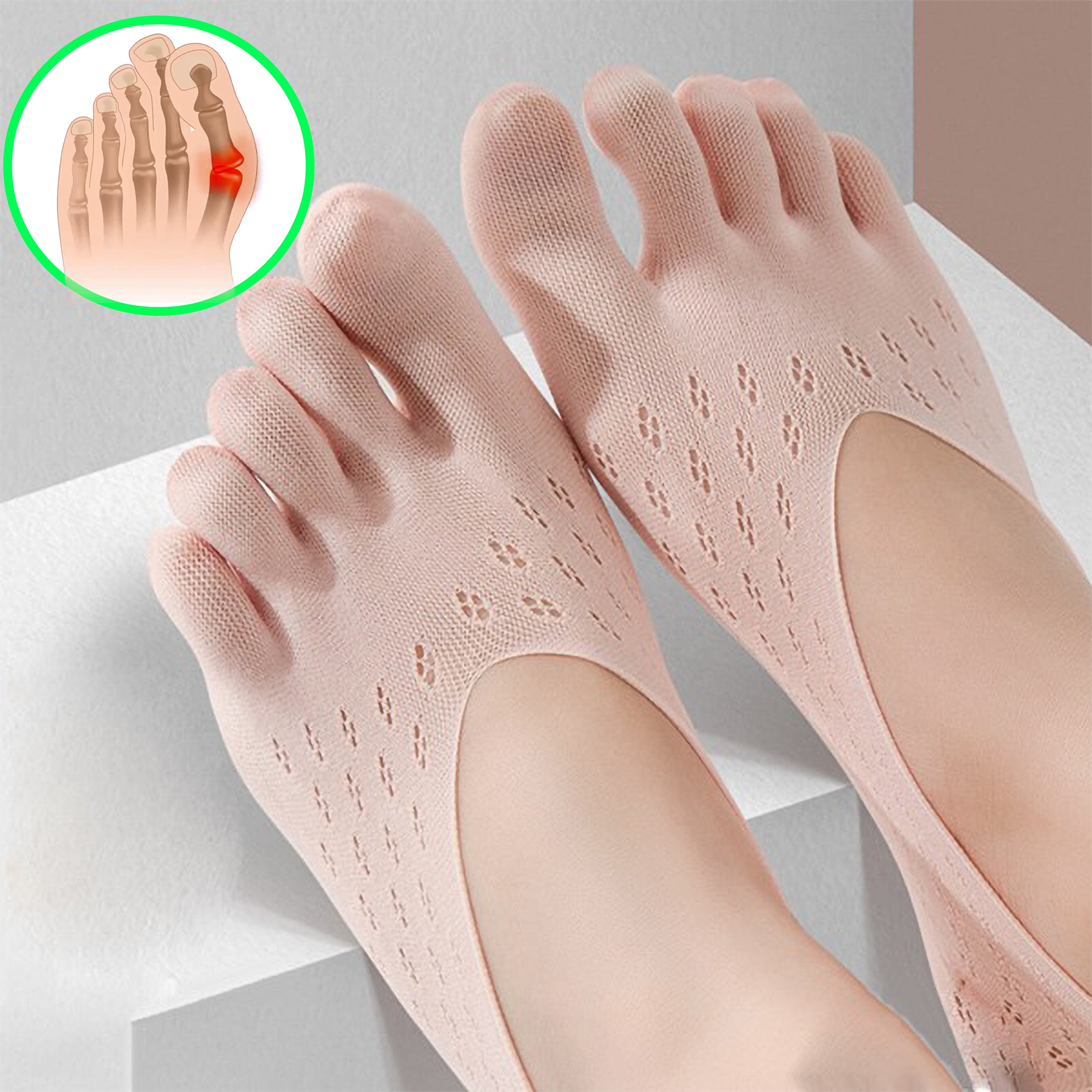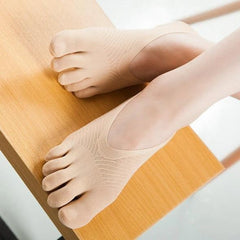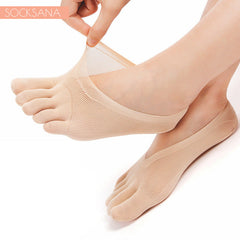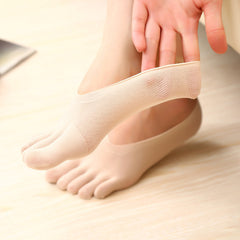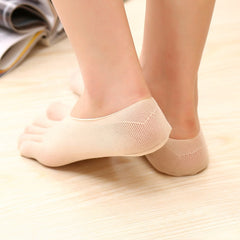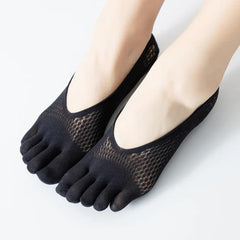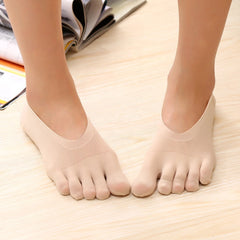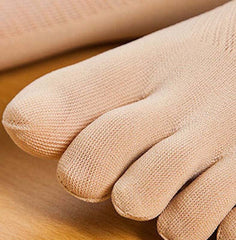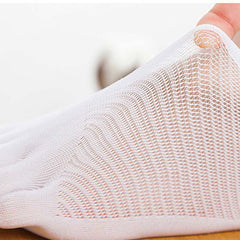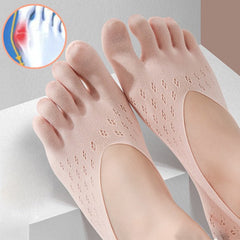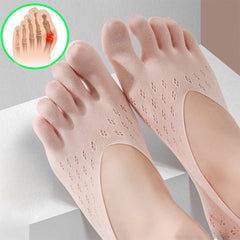 The best benefits
Stretching comfort your feet will love
Bunion Alignment Therapy
A traditional sock cannot offer proper balance and alignment but toe socks are designed for this purpose.
Reduce Swelling
Toe socks give you increased flexibility, sensation and increased movement and allows for increased circulation.
Prevent Blisters
They are designed to separate each toe in order to prevent skin on skin friction and binding of toes so that the possibility of getting blisters
🎁Great Gift Choice: Socksana can be a wonderful gift for any occasion
Top Rated
1300+ ⭐⭐⭐⭐⭐customer reviews
Since 2018
Established with love in Chicago Illinois.
Best quality
Over 150,000+ Alignment Socks Sold
Advanced Socks Development
Designed for you
Advanced Socks Development
Non-Slip Heel Grip
Designed with gel gripper on the heel to prevent our low-cut socks from slipping into your shoes.
Very Thin & incredibly stretchy
With greater stretch and stay-up power, this edition of 5 toe socks are sure to be a hit
Environmental Protection
At Socksana, we only use non-toxic, natural, and ecological materials. This creates the incomparable experience of Socksana.
Widely used by
Standing & walking professions
You can wear them for 12 hours straight without hurting your foot.
Runners, Walkers & Travelers
They're an essential accessory that helps keep your legs and feet comfortable when traveling, walking or running
Healthcare Workers & Teachers
Can help alleviate symptoms, like swollen feet, that come from long standing. Designed for nurses and healthcare professionals, teachers etc.
As Seen On
Happy Customers
No more scrunched up sore toes.
Wonderful product, easy to put on, and no more scrunched up sore toes.Thank you Socksana
Great support to keep my toes aligned
I was pleased they are easier to put on than I thought they would be. They provide just enough support to keep my toes somewhat aligned. I've been wearing them everyday!
Very comfy and lightweight
I love these!! I haven't worn socks for years. Now I can't go without these.
❤ Love them
Received as a gift. Love them. Wish they made them in larger sizes and for men. Many men suffer from the same problems. My husband needs these.
Free Fast Shipping
Get free shipping on every order anywhere in the world!
24/7 Support
Our award winning customer service team are here to help 24/7!
Customer Satisfaction
98% of customers would recommend our toe socks
FAQs
Frequently Asked Questions
Are alignment toe Socksana good
No matter whether you have foot problems or not, toe socksanas are very good for you. A traditional sock cannot offer proper balance and alignment but toe socks are designed for this purpose. They allow your feet to align properly so the toes are spread without restriction while preventing toes from overlapping. Proper foot alignment is important when taking part in any activity where your feet are doing all the work. Toe socks allow for toe separation and create room for toe realignment to take place. A proper stance and foot alignment allow for better and safer activity engagement, whatever that may be.
How long should I wear them
You should wear them at least 15 min a day for proper stretching & realigning your toes.
Toe Socks Prevent Blisters
Five toe design prevents the rubbing between toes & reduces blisters.
Toe alignment socks & hammer toes
The toe Socksanas have soft dividers between toes & gradually (by wearing them everyday) help push the crooked toe in to its proper place.
How should I wash them?
Please wash them by hand and dry at normal temperature
Can I walk in these socks?
Although Toe Socksanas are designed to be worn in relaxed position when feet have no stress or pressure on them, you can still wear them around the house or for a small walk. Remember: They are most effective while sitting, lying down or sleeping.
What materials are the socks made from?
Structure of 3 layers Inner Silk Layer: The part touched by skin is gentle and keeps moisture of skin. It keeps your feet cooler in summer, warmer in winter. Middle Nylon and Polyurethane Layer: It achieves high retroactivity and your foot is wrapped with comfort. Outer Cotton Layer: The durability and the strength becomes high. Material: 78% Silk, 21% Polyester, and 1% Polyurethane
Are Toe Socks designed for women only?
Yes, Toe Socksanas are designed only for women. We are working to make them for men as well but for the moment we only have a women sizes.
How do I determine my sock size?
Size Chart
Toe Socksana
Fits US women's Shoe from size 5 to US size 10.5
Fits EU women's Shoe from size 35 to US size 41