Early Black Friday Sale -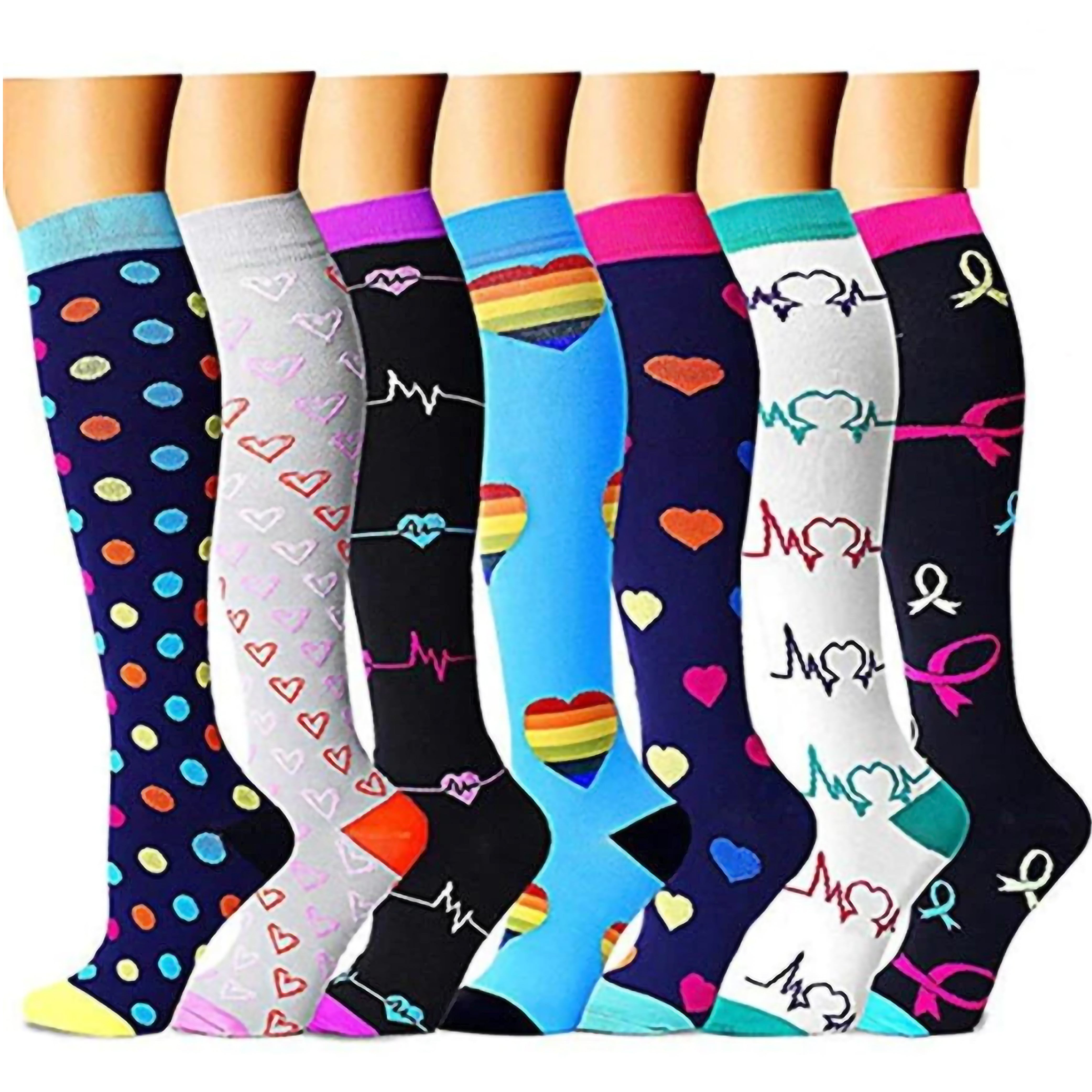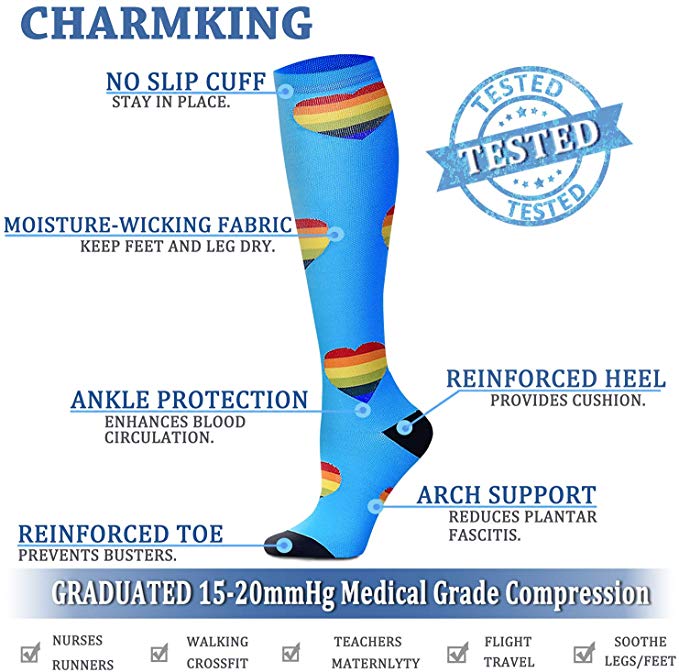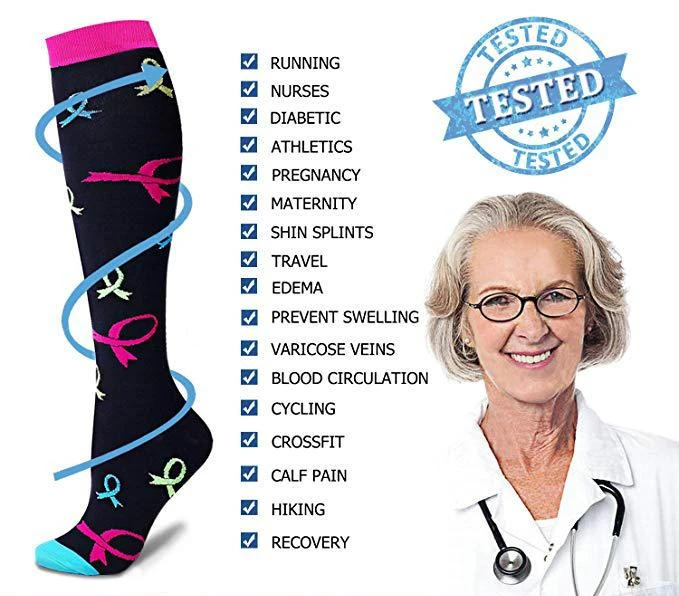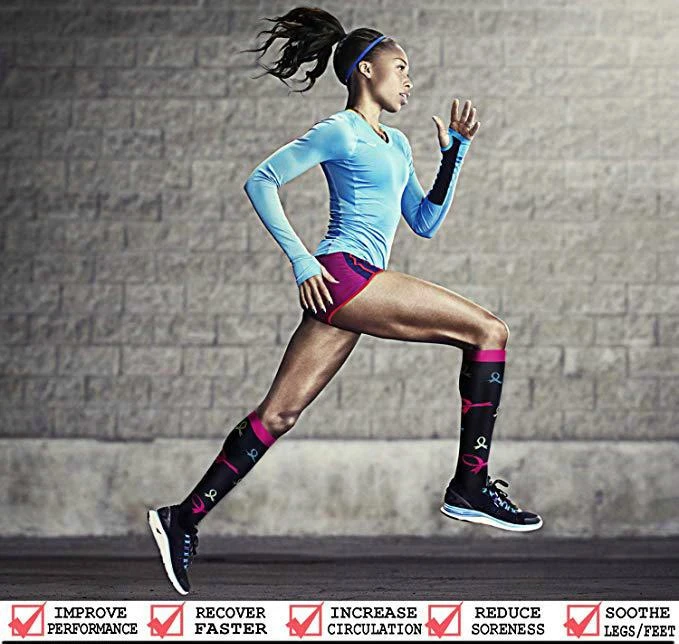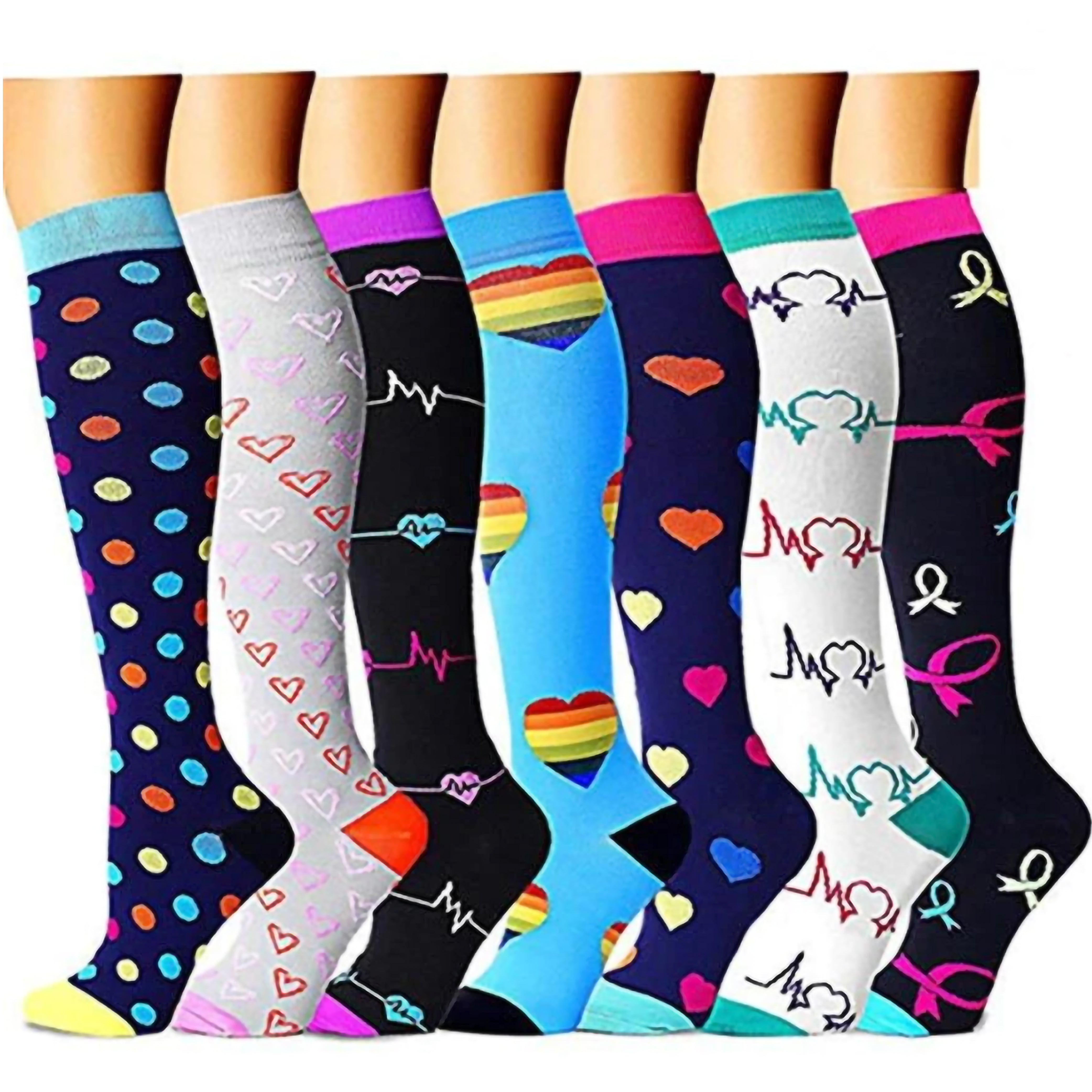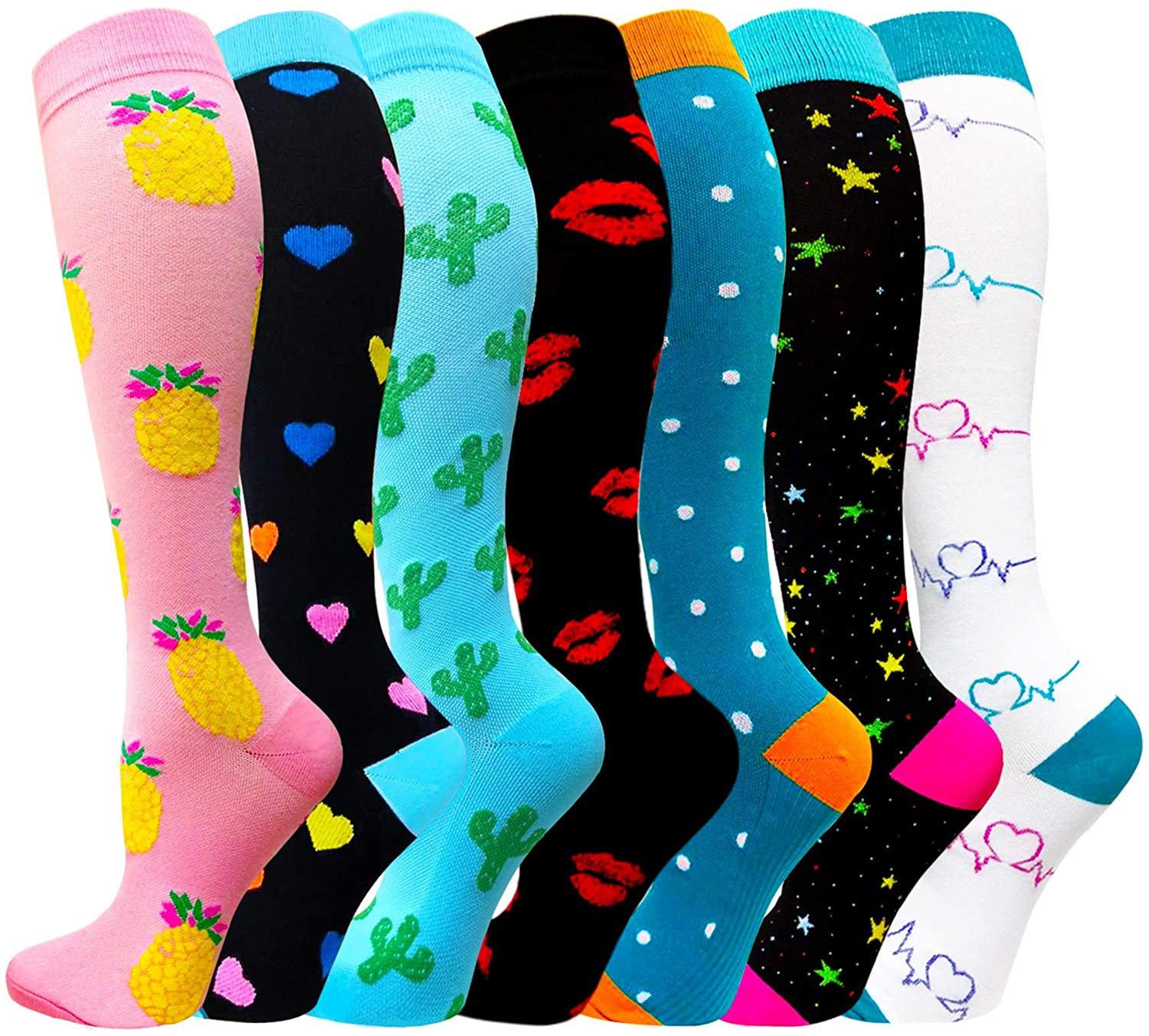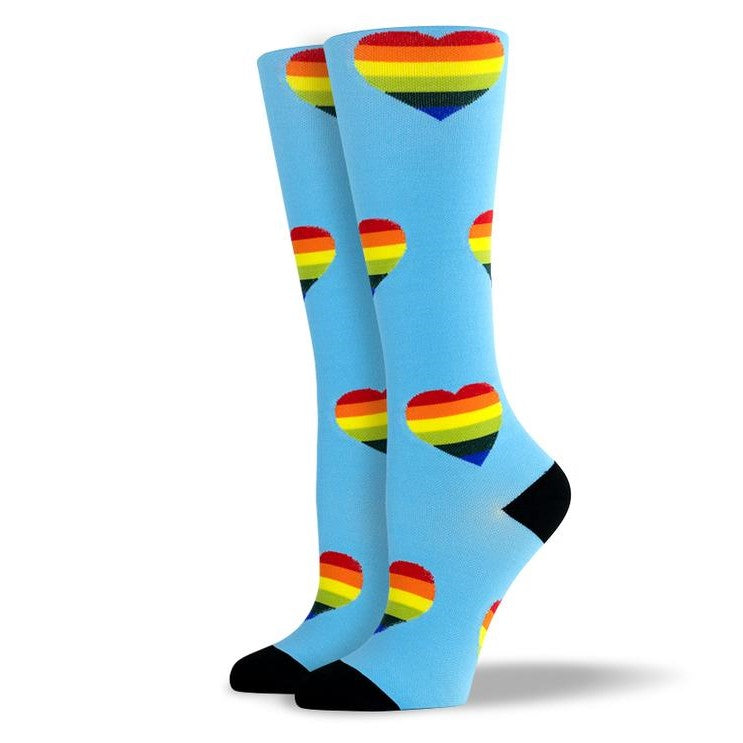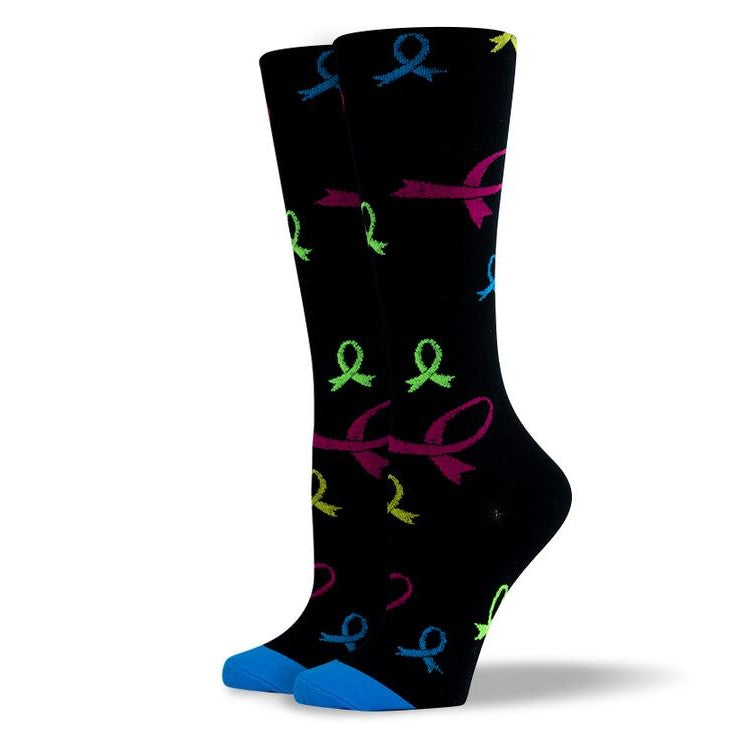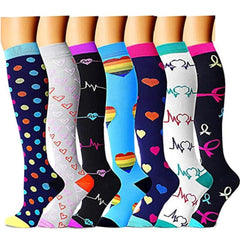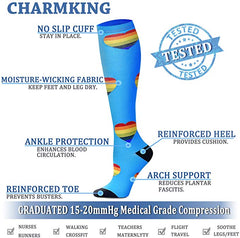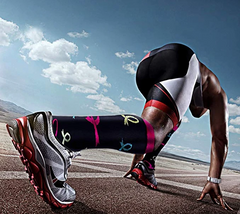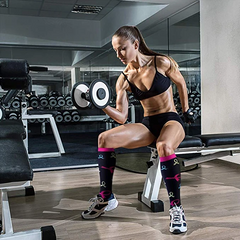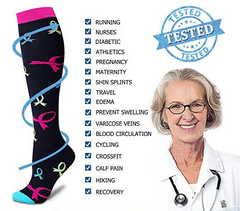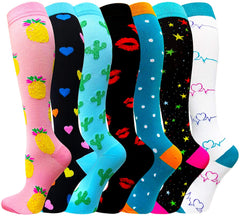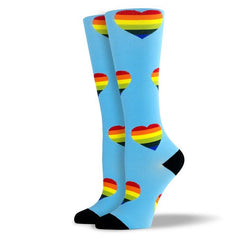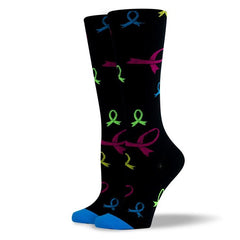 KEEP GOING! KEEP RUN!
Compression comfort your feet will love
Experience Enhanced Comfort
Our compression socks are designed to support blood flow and oxygen delivery to muscles. Ideal for those seeking improved muscle recovery and performance. Engineered to help reduce foot and leg swelling, minimize lactic acid build-up, and alleviate cramping. Enjoy the benefits of scientifically-designed compression technology.
Soothing Relief for Common Foot Discomforts
Designed for soothing comfort, our product targets common foot discomforts. It aids in alleviating symptoms associated with plantar fasciitis, shin splints, and calf cramps.
Additionally, it supports muscle recovery, addresses Achilles and heel discomfort, and helps prevent blisters. By promoting circulation, it also assists in reducing blood pooling. Enjoy enhanced foot comfort and reduced abrasion and stress with every step.
Product Showcase
Explore Our Gallery of Cotton Compression Socks
Top Rated
1900+ ⭐⭐⭐⭐⭐customer reviews
Since 2018
Established with love in Chicago Illinois.
Best quality
Over 74,000+ Compression Socks Sold
Advanced Socks Development
Designed for you
Advanced Compression
Energize legs
Experience unparalleled comfort with our Premium Cotton Compression Socks, designed for everyday use. These socks offer a mild to moderate compression level of 15-20 mmHg, ideal for continuous daily wear. Made from top-tier cotton, they ensure maximum flexibility and comfort, catering to your active lifestyle. Perfect for those seeking supportive yet comfortable socks for all-day use.
Alleviate achiness and heaviness
Targeted compression zones provide varying levels of support from moderate to extra firm. Help relieve pain & discomfort related to plantar fasciitis
Aid in muscle recovery
Ideal for muscle recovery and those who sit for a long period during travel or at work, provide mild squeezing of warmness and enhance blood circulation in your legs.
Widely used by
Standing & walking professions
You can wear them for 12 hours straight without hurting your foot.
Runners, Walkers & Travelers
They're an essential accessory that helps keep your legs and feet comfortable when traveling, walking or running
Healthcare Workers & Teachers
Can help alleviate symptoms, like swollen feet, that come from long standing. Designed for nurses and healthcare professionals, teachers etc.
Free Fast Shipping
Get free shipping on every order anywhere in the world!
24/7 Support
Our award winning customer service team are here to help 24/7!
Customer Satisfaction
98% of customers would recommend our toe socks
Happy Customers
Definitely recommended
I am five months pregnant and have recently learned how helpful compression socks can be for achey feet. However, when I started shopping for them I was put off by the cost. My neighbor, who is a retired nurse, lent me a pair that honestly did not bring as much relief as I had hoped.Then I saw these on Amazon and was surprised at the both the cost and the cute designs. I figured they were cheap and unhelpful but there were so many good reviews. So I bought a L/XL set to try them out.WOW! As soon as I put them on my feet I could feel some relief. And they are so cute! They fit me which is a huge surprise as I carry my weight on my lower half and thus have large calves. I measured mine at 19" and they fit me. I'm also 5'9" so I'm also shocked the sockd reach my knees.Because I'm at the upper end of what these socks will fit the design is a little stretched out. But the socks are still doing their job so I don't care. Definitely recommended.
Just feel so much better
These are amazing! I only wish I would have started wearing them sooner. I work 60 hrs a week and the instant I put these on my legs just feel so much better. I remember many a day I would come home and my legs just felt like tree trunks. Not anymore.They are so cute, comfortable and don't make my feet sweat. I got the 15-20mmhg. Highly recommend!!
They help so much to keep swelling down
Absolutely love these compression socks... colors are so FUN!!! I have had both knees replaced, I've had a severe broken lower right leg. Did I mention I also have arthritis in both ankles and feet. I wear these compression socks and they help so much to keep swelling down and even give me a little more stability. My next order will be a set of the ankle socks, summer is coming an I need to get get some to wear with shorts. If you buy these you definitely will love them...
❤ Love them
These socks are comfortable and warm for winter wear. I have varicose veins and the compression feels very good when standing for long periods of time. Use it at work and my feet don't ache. I enjoy the colors too.
FAQs
Frequently Asked Questions
What Does a Compression Sock Do?
Compression socks enhance blood circulation by applying graduated pressure on the legs, promoting the upward flow of blood back to the heart, reducing swelling, and supporting venous function.
When Should You Wear Compression Socks?
They are beneficial when traveling, during pregnancy, post-surgery, or if you stand/sit for extended periods. Athletes often wear them to improve performance and recovery.
Is There a Downside to Wearing Compression Socks?
If worn incorrectly (wrong size or compression level), they might constrict blood flow or cause discomfort.
How Many Hours a Day Should You Wear Compression Socks?
Typically, wear them during waking hours and remove them at night, unless prescribed differently by a physician.
Where Does the Fluid Go When Wearing Compression Stockings?
The pressure from the stockings pushes the fluid back into the body's circulatory system, reducing swelling.
Can I Elevate My Legs While Wearing Compression Socks?
Absolutely. Elevating your legs enhances the socks' efficiency in reducing swelling.
What Happens If You Wear the Wrong Compression Socks?
Incorrect sizing or compression levels might cause discomfort, skin issues, or even hinder circulation.
How Long Does it Take for Compression Socks to Work?
Benefits like reduced swelling can be noticed within a few hours to days. However, long-term benefits, like varicose vein prevention, require consistent wear.
Who Should Not Wear Compression Socks?
Individuals with arterial diseases, skin infections, or certain dermatological conditions should consult a doctor before wearing.
Should I Wear Compression Socks If I Sit All Day?
Yes, they can prevent blood from pooling in your legs, reducing the risk of blood clots and swelling.
How Tight Should Compression Socks Be?
Snug but not painfully tight. They should feel strongest around the ankles, decreasing in pressure as they move up the leg.
Why Do Nurses Wear Compression Socks?
To reduce leg fatigue and swelling during long shifts and prevent venous issues.
Why Do My Legs Ache After Wearing Compression Socks?
This can be due to the socks being too tight, worn out, or an underlying medical condition. Consult a physician if pain persists.
Why Does It Feel Good to Wear Compression Socks?
They provide relief by reducing swelling and improving blood circulation, leading to revitalized legs.
Why Do I Sleep Better with Compression Socks?
Some users experience improved leg comfort, leading to better sleep. However, unless advised by a doctor, avoid sleeping with them on.
Can Anyone Benefit from Compression Socks?
While most people can benefit, especially those with circulation issues, always consult with a healthcare provider first.
Should I Wear Compression Socks While Walking?
Yes, they can enhance circulation, reduce fatigue, and speed up recovery while walking or exercising.
What Not to Do with Compression Socks?
Don't wear them if they're damaged, avoid rolling them down, and ensure they're the correct size and compression level.
Is It OK to Sleep with Compression Socks On?
Generally, it's advised to remove them at night unless prescribed otherwise by a doctor.
Why Do My Feet Still Swell with Compression Socks?
This could be due to wearing the wrong size, compression level, or an underlying medical condition requiring attention.
Should I Wear 15 or 20 Compression Socks?
The numbers refer to mmHg (compression levels). Consult with a healthcare professional to determine the right level for you.
How Do I Know What Size Compression Socks to Buy?
Refer to the sizing chart of the product, which typically requires measurements of your calf circumference and sometimes ankle and shoe size.
How Do You Tell If Compression Socks Are Cutting Off Circulation?
Signs include numbness, tingling, increased pain, or skin discoloration. If noticed, remove them immediately.
What Precautions Should You Take When Wearing Compression Stockings?
Ensure proper size, check skin regularly for irritations, and remove them if you experience discomfort.
Do Footless Compression Socks Work?
Yes, they can offer the same benefits of improved circulation in the legs, minus the foot coverage.
Is It OK to Wear a Compression Sock on One Leg?
Yes, if only one leg requires compression therapy, but always consult with a healthcare professional.