Get rid of foot pain, swelling, and plantar fasciitis once and for all
Arch support socks for flat feet
Increase support for arches.

Reduce swelling

Decrease muscle soreness

Decrease calf cramping

Improve circulation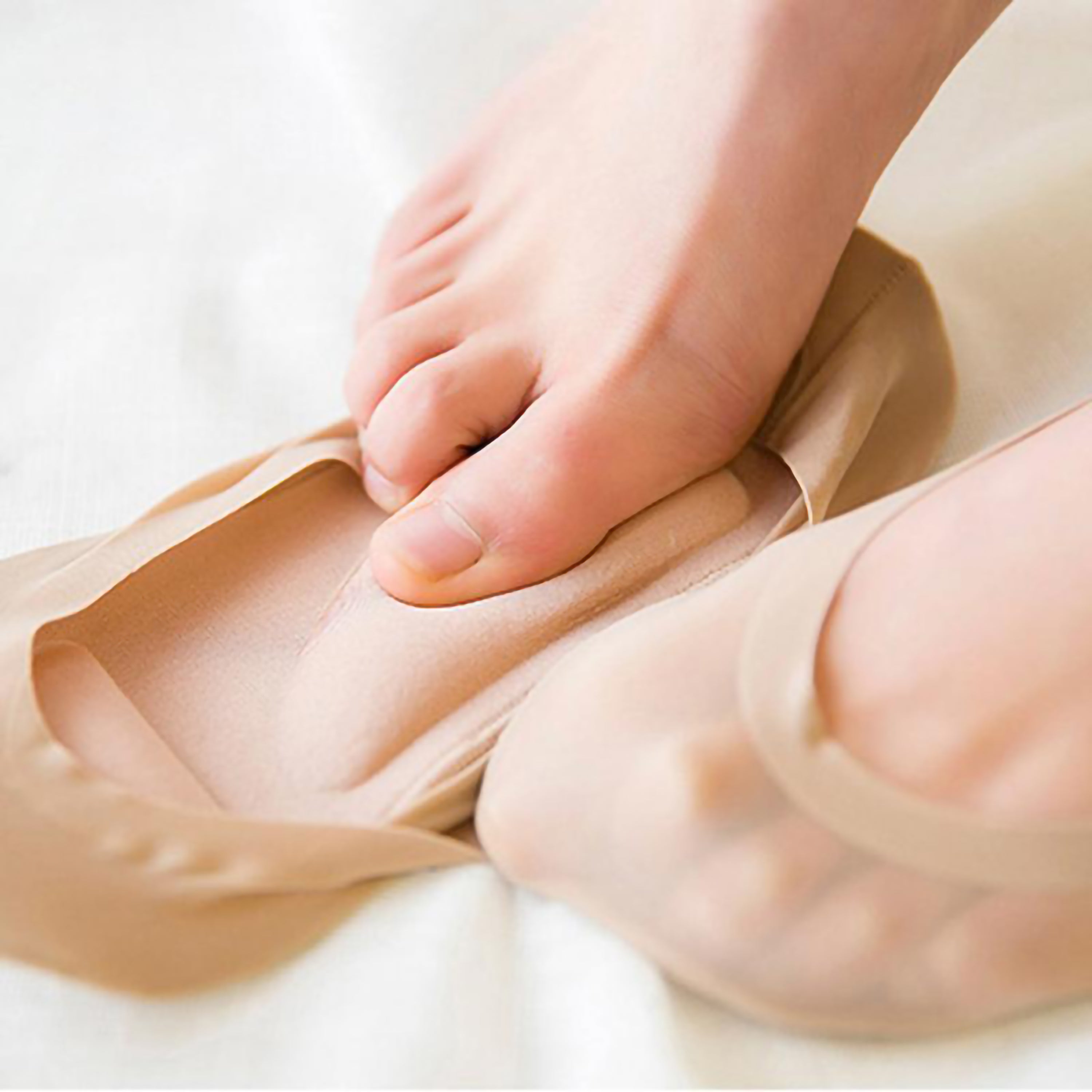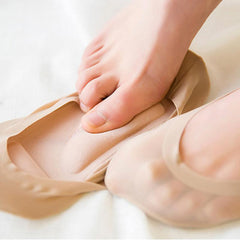 The best benefits
Socks with Arch Support Your Feet Will Love
Relieve foot and leg pain
A traditional sock cannot offer proper balance and padding but arch support socksanas are designed for this purpose.
Improves walking posture
Arch Support socksanas give you increased flexibility, sensation and increased movement and allows for increased circulation.
Flat Feet Support
These innovative "socks" have an inner soft padding pillow that provides soothing support and comfort to your feet, relieving the pain of plantar fasciitis
🎁Great Gift Choice: Socksana can be a wonderful gift for any occasion
Top Rated
1300+ ⭐⭐⭐⭐⭐customer reviews
Since 2018
Established with love in Chicago Illinois.
Best quality
Over 130,000+ Padding Socks Sold
Advanced Socks Development
Best arch support socks for flat feet
Arch support socks
3D Sponge Cushion
Perfect fit the foot arch, match with your feet arch, and gently relieve pain from flat feet.
Massaging Cushion
With greater padding support and stay-up power, this edition of arch support socks is sure to be a hit.
Seamless Splicing Technology
Amazing combination of breathable nylon layer with 3D sponge pad; Low-cut. Anti-odor invisible silicon patch for heel grip none slip hidden sock and insole.
Widely used by
Standing & walking professions
You can wear them for 12 hours straight without hurting your foot.
Runners, Walkers & Travelers
They're an essential accessory that helps keep your legs and feet comfortable when traveling, walking or running
Healthcare Workers & Teachers
Can help alleviate symptoms, like swollen feet, that come from long standing. Designed for nurses and healthcare professionals, teachers etc.
Free Fast Shipping
Get free shipping on every order anywhere in the world!
24/7 Support
Our award winning customer service team are here to help 24/7!
Customer Satisfaction
98% of customers would recommend our toe socks
FAQs
Arch Support Frequently Asked Questions
How well do they stay on your heels? Most no-show socks end up bunched at my toes.
The socks stay put comfortably under your feet whether you are on high heels or sneakers or flats. They have anti-slip materials on the heels and the soles that will hold up their position under your feet without moving around. Our acquainted customers have given comments that these socks held up incredibly well, even after being washed at times.
How long should I wear them?
You can wear them everyday and everywhere for proper support on your weak arches.

Are these socks machine washable?
Absolutely! And the fact that they can be machine-washed and still remain the good quality is what makes them stand out in the market
Are these socks designed to wear on shoes like for example sneakers?
The socks are well made for variant types of shoes from low top ballet sandals to high top sneakers as they are amazingly invisible and fits right where they need to be. The arch support will be positioned under your arches and the top itself hide nicely behind any of your footwear options.
How to care, should I wash them?
Please handle your delicate hosiery with extra care. Hand wash with a mild detergent in warm water. Do not bleach. Do not tumble dry. Do not iron Air dry flat
Do they take up a lot of room?
The great thing about these pair of socks is their shape is designed to fit right under your arches, which mean you only have to spare a little space for them. The padding is super thin and will not make you feel like something is pushing into your feet.
My feet keep hurting after I put the socks on, what should I do?
Please take them off and consult your Podiatrist
What materials are the socks made from?
Material: Cotton Bamboo Fiber Pattern Type: Solid
Are Toe Socks designed for women only?
Yes, our arch support socks ( Socksanas ) are designed only for women. We are working to make them for men as well but for the moment we only have a women sizes.
How do I determine my sock size?
Foot Length Inch:
8.27 Inches (Fits 5 - 8.0 US Women SIZE)
9 Inches (Fits 8.5 - 10.5 US Women SIZE)

How do I determine my sock size?
Foot Length Inch:
8.27 Inches (Fits 5 - 8.0 US Women SIZE) 
9 Inches (Fits 8.5 - 10.5 US Women SIZE)

Should you wear arch supports if you have flat feet?
Yes, many people with flat feet benefit from wearing arch supports as they provide added support, distribute pressure, and can alleviate pain or discomfort.
What kind of arch support do you need for flat feet?
It varies by individual. Some require a mild increase in arch support, while others need a more aggressive support. Custom-made orthotics from a podiatrist are often the best tailored solution.
Are arch support socks worth it?
For those experiencing discomfort or pain due to flat feet, arch support socks can be worth trying as they can provide additional support and stabilization.
What are the symptoms of not enough arch support?
Symptoms might include foot pain (especially in the arches and heels), leg pain, back pain, swelling in the feet, and uneven wear on shoes.
How can I turn my flat feet into an arch?
It's not always possible to fully transform a flat foot into an arched one, but exercises, orthotics, and physical therapy can help strengthen foot muscles and improve arch structure.
What shoes should you not wear with flat feet?
Avoid shoes with a lack of support like flip-flops, high heels, or shoes that bend easily in the middle.
Can walking barefoot help flat feet?
Walking barefoot can strengthen foot muscles, but it's not a guaranteed cure for flat feet. Some find it beneficial, while others might experience more discomfort.